GameTV 5-7PM Series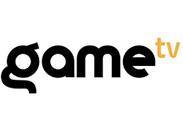 GET YOUR GAME ON! with our NEW WEEKDAY Game Shows
5PM/ET
Let's Make a Deal - Let's Make A Deal kicks off its eighth season with the return of "Mega Deal Week," which offers Traders who win the day's signature Big Deal an opportunity to mega-size their winnings and walk away with every merchandise prize featured that day. Throughout premiere week, Traders compete for a total of $1.1 million in cash and prizes. The excitement continues when Let's Make A Deal reaches its 1,400th episode later this season and surpasses the $50-million mark in prize giveaways since the show's premiere in 2009 on the Network. Let's Make A Deal is hosted by Wayne Brady.
6PM/ET
Family Feud - Two families compete for cash and cars, contestants try to guess the most popular answers to questions posed to 100 people surveyed. Steve Harvey engages competing family members in hilarious repartee, and his honest reactions to their responses have brought a fresh sense of comedy to the show.
7PM/ET
The Price is Right - The Price is Right is the most famous and most loved game show in the history of television! The atmosphere is loud, electric, and euphoric as contestants from the studio audience are invited to 'Come on Down'. The players guess the correct price of normal, consumer-high street goods. The audience gets as excited as the contestants themselves as the prizes mount up. The winnings are big, the encouragement is enormous, the surprises…well, huge! The Price is Right is hosted by Drew Carey.
GameTV 5-7PM Series 7 Days Schedule

[All times ET]
Today is Sunday April 02
« Go Back