RETRO GAME SHOWS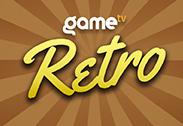 The golden age of game shows from the '70s and '80s with legendary hosts and iconic celebrities dominates GameTV afternoons. Tune in daily at 1PM ET to watch your favourite retro game show.
Card Sharks (1978) - 1PM ET
Contestants are asked questions about how 100 people answered a poll question and then play a card game where they tried to guess whether the next card drawn from a deck in a sequence would be higher or lower, hosted by Jim Perry.
To Tell the Truth (1973) - 1:30PM ET
Three people, all of whom claim to be someone, are questioned by a panel of four celebrities. One of them is the real person, while the other two are just impostors. The panellists take turns questioning the people about their subject and then try to guess which of the three people is the truth-teller, hosted by Garry Moore.
Tattletales (1974) - 2PM ET
Celebrity couples talk about their lives together, as well as some of their hobbies, their lifestyles, and maybe would even reveal some dirty little secrets. The where celebrities then answer questions about each other and win money for the audience, hosted by Bert Convy.
Match Game (1973-78) - 2:30 & 3PM ET
A panel game show that features two contestants attempting to match the answers of six celebrities in a game of fill-in-the-blank, hosted by Gene Rayburn.
$100,000 Pyramid (1985) - 3:30PM ET
Contestants have a chance to win the $100,000 grand prize. Two teams (each with one Celebrity Guest and one Contestant) play 2 games and through 6 categories, the winner of each game goes to the winner's circle for a chance to win the grand prize, hosted by Dick Clark.
Beat the Clock (1979) - 4PM ET
Two contestants are given unusual tasks to complete within a limited amount of time. Contestants who succeed in beating the clock win cash and prizes and became eligible for the bonus rounds, hosted by Monty Hall.
Sale of a Century (1983) - 4:30PM ET
The fast-paced, pop culture shopping-based gameshow, is ideal for a daily strip in the daytime or access prime. As players are tempted to spend some or all of their winnings on items offered at hugely discounted prices will they manage to save enough to reach 'Shopper's Paradise' and take home the big sales prizes. One of the most powerful and durable shows in television history, this is a game where every player can go home a winner, hosted by Jim Perry.
RETRO GAME SHOWS 7 Days Schedule

[All times ET]
Today is Sunday April 02
« Go Back